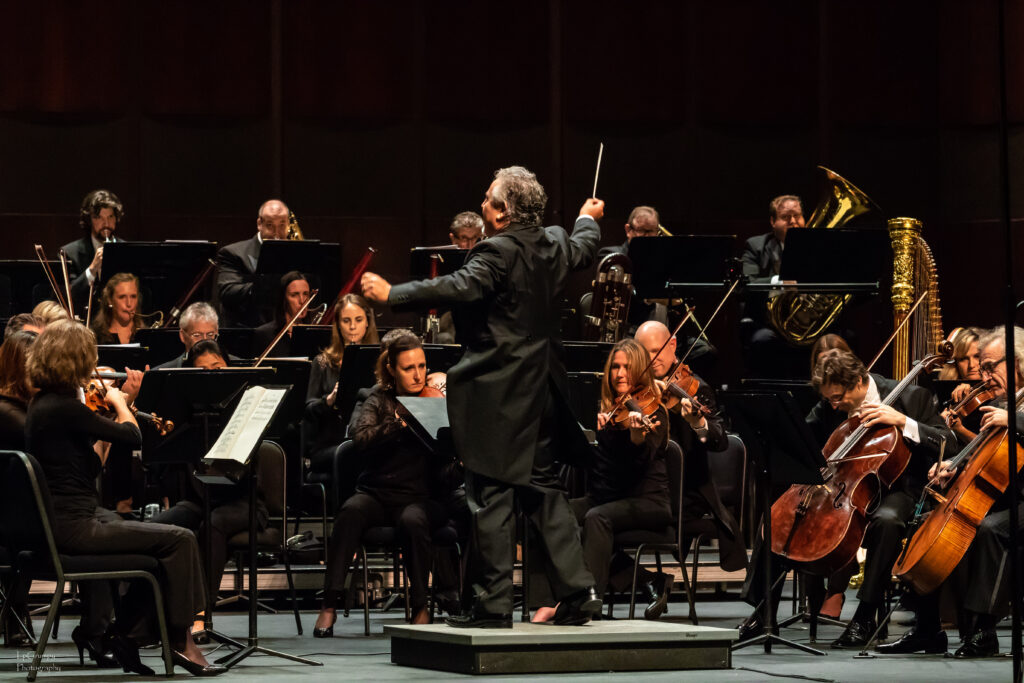 It is the mission of our orchestra to inspire, educate, entertain and involve the children, youth and adults of our community in the enjoyment of great music.
We believe in the transformative power of music to change lives. We will grow and nurture the audience of today and tomorrow through exciting, inclusive, innovative, and impactful music in a welcoming and engaging way. We seek to serve our community through programming and music education that reflects our diverse North Texas region.
To achieve our mission and vision, we are driven by the following values:
Involvement with community
Relationships/family/ feeling welcome
Inclusion and diversity
Education
Great music
Artistry
Service
Innovation
Entertainment
Equal Opportunity is the Plano Symphony Orchestra policy. It is our policy to select the best-qualified person for each position in the organization.
No employee of the PSO will discriminate against an applicant for employment or a fellow employee because of race, creed, color, religion, sex, sexual orientation, national origin, ancestry, age, or other physical or mental disability. No employee of the PSO will discriminate against any applicant or fellow employee because of the person's veteran status.
This policy applies to all employment practices and personnel actions including advertising, recruitment, testing, screening, hiring, selection for training, upgrading, transfer, demotion, layoff, termination, rates of pay, and other forms of compensation or overtime.

The Plano Symphony Orchestra—and Music Director Héctor Guzmán—currently celebrate their shared 40th Anniversary Season of providing world-class musical experiences in North Texas.
Founded in 1983, the Plano Symphony Orchestra (PSO) is widely acknowledged as one of the leading professional symphony orchestras in the region. Under the artistic and musical direction of Maestro Héctor Guzmán, the PSO produces eight subscription concerts annually as well as myriad music education and community outreach programs that serve nearly 50,000 children annually.
The PSO's education vision to ensure that music is available to as many people as possible regardless of age, race, ethnicity, or socio-economic status. Of the 17,000 who participate in our School Concert Program, over 37% attend various Title I schools in Dallas or Collin counties. The Title I federal program provides funding and resources to help schools with a high concentration of students from low-to-moderate income families. Title I Schools typically do not have the funds to develop their own arts and music programs or are able to pay for outside groups, like the PSO, to offer quality music learning experiences. That's why the PSO is so dedicated to ensuring no child is excluded from these experiences due to their socio-economic circumstances.
The Plano Symphony is a non-profit symphony organization dedicated to providing the citizens of North Texas with rich and varied programming of orchestral music and to educating the youth and adults of our community about the joy of classical and popular music through live performance.
The Plano Symphony Orchestra is supported, in part, by the City of Plano, Tammy and Charles Miller, The Andrea-Mennen Family Foundation, TACA, The National Endowment for the Arts, Texas Commission on the Arts, Rea Charitable Trust, the Perot Foundation, Atmos Energy, AWARE Foundation, the Burnham Foundation, Blue Cross and Blue Shield of Texas, The Dallas Morning News, The Plano Symphony Orchestra Guild, Dianne and Marion Brockette, City of Frisco, City of McKinney, City of Richardson, First United Bank & Trust, Frisco Association for the Arts, Frost Bank, H-E-B | Central Market, Medical City Plano, Sandy Nachman, NYLO Hotel Plano, Wanda and Cliff Parker, SoloShoe Communications, Carol and William Tempest, Texas Health Presbyterian Hospital Plano, Veritex Community Bank, Renaissance Dallas Richardson Hotel, and hundreds of individual donors, foundations, and corporations who make transformative gifts to the PSO.
PSO NON-PROFIT FINANCIAL STATEMENTS