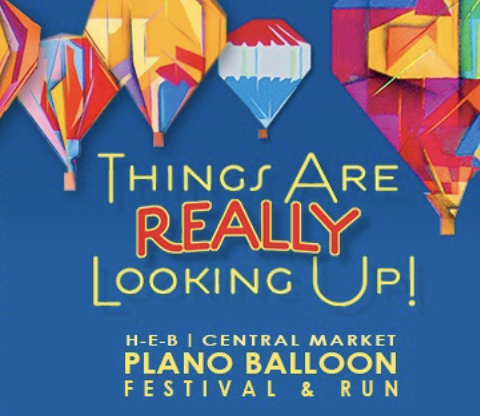 THE PSO AT THE PLANO BALLOON FESTIVAL
SEP 22, 2022 • 7 PM | Oak Point Park / Red Tail Pavilion
In partnership with the H-E-B | Central Market Plano Balloon Festival, the PSO is honored to play a role in opening this year's festival a day early with a special outdoor community concert. The concert will include music for the entire family beginning with the "The Star Spangled Banner" and followed with pieces by Tchaikovsky, Bizet, Bernstein, and Ellington. Concertgoers will also hear selections from films like Star Wars, Pirates of the Caribbean, The Magnificent Seven, Silverado, and favorites from James Bond films. Maestro Héctor Guzmán will conduct the orchestra and will be joined by guest soloist Haley Sicking.
There will be a limited number of $150 VIP tickets available. In addition to admittance into the festival, these tickets come with a seat in the reserved VIP seating area by the stage, a reception prior to the concert at the PSO tent with wine and hors d'oeuvres from H-E-B/Central, and a parking pass.
The PSO's appearance at the 2022 Plano Balloon Festival is made possible, in part, by H-E-B/Central Market, Tammy and Charles Miller, and Dianne and Marion Brockette.
PROGRAM
Star Spangled Banner – F.S Key (2')
Ms. Haley Sicking, soprano
A Tribute to John Williams – arr. P. Lavender (4')
Themes from "Silverado" – J. Broughton (4')
Theme from "Magnificent Seven" – E. Bernstein (3')
Deep in the Heart of Texas – arr. Hayman (4')
Medley for orchestra – Duke Ellington (5')
Up, up and away – Webb/ arr. Lieb (3')
Ms. Haley Sicking, soprano
James Bond 007 – arr. Custer (5')
Pirates of the Caribbean – arr. Ricketts (6')
Star Wars  – J. Williams (5')
Toreador (from the opera: Carmen) – G. Bizet (2')
March Slave – P.I. Tchaikovsky (10')
Total: approximately 50-55' of music plus 15' of talk= concert length is about 1 hour and 10-15 minutes.