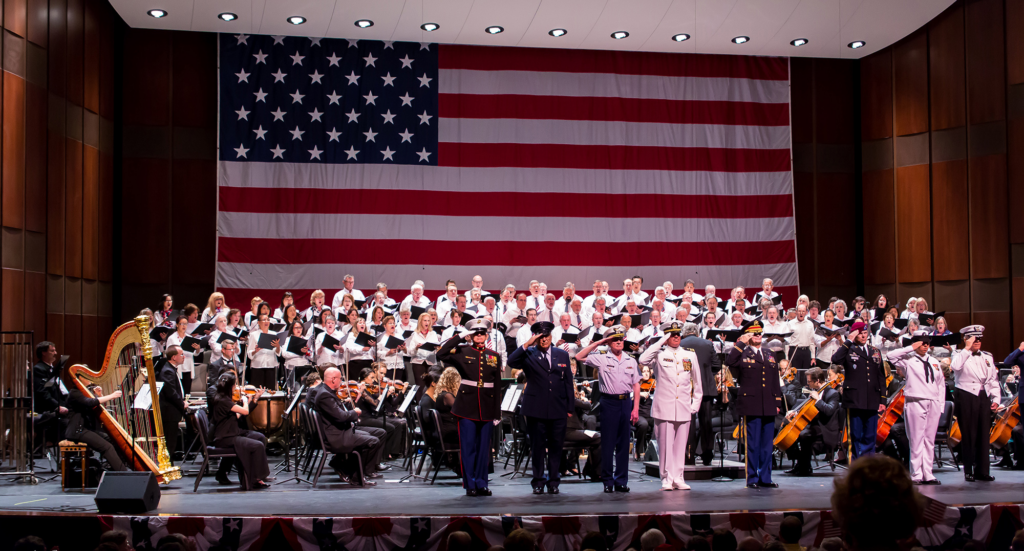 A tribute to all the branches of the armed forces.
JUL 4, 2023 • 3 PM | EISEMANN CENTER
Héctor Guzmán, Conductor
Guest Artists: Charles Billingsley, vocals; Eduardo Rojas, piano
Join us in air-conditioned comfort as we celebrate our Nation's independence. This afternoon concert will also leave you with plenty of time for dinner and fireworks!
Patriotic music will include traditional favorites "The Star Spangled Banner," "America the Beautiful," "God Bless America" plus the moving "Salute to the Armed Forces" and celebrating the 100th anniversary of Gershwin's "Rhapsody in Blue."
The concert will also include "Inspiration! – Festive Overture for orchestra" a work by Dallas-based American composer Quinn Mason who Texas Monthly has described as "One of the most sought after young composers in the country." 
Photo credit: Larry Pollis