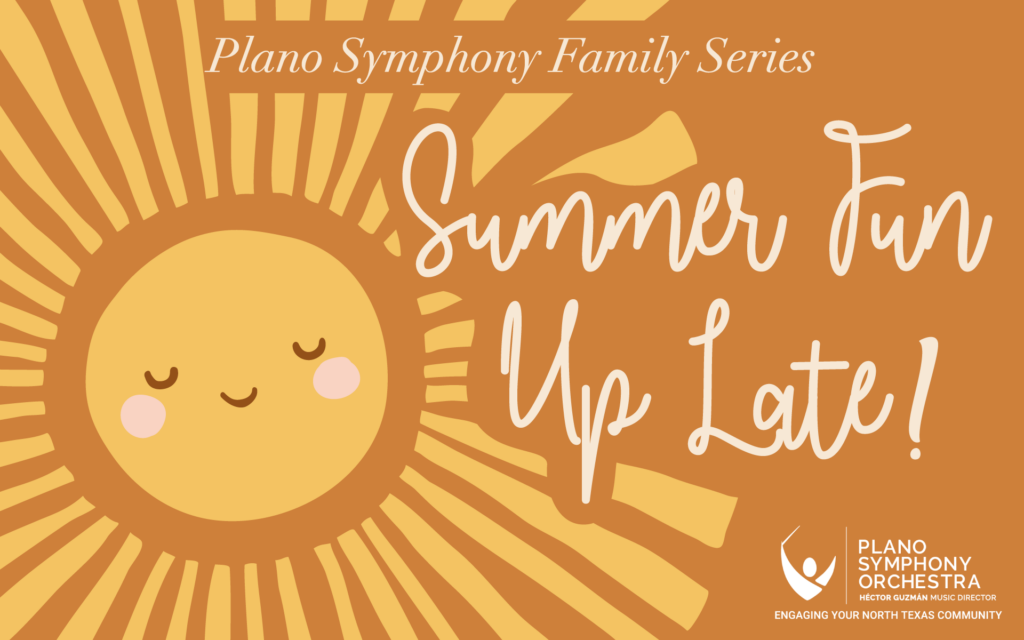 Sunday, July 9, 2023 | 3 PM & 4:30 PM
Frisco Discovery Center Theatre, Frisco Discovery Center Black Box Theater
8004 North Dallas Parkway, Frisco, TX 75034
The Plano Symphony fun patch is available for purchase with your ticket order. The concert itself completes 2 of the 4 steps of the Junior Musician badge. If the troop is a Junior one you can order the official badge, and if not, you can purchase our fun patch for completing the steps on the worksheet at the concert.
Join a PSO trio for a summer beach party! Kids will join in the fun making music, dancing, and playing while learning about instruments and the orchestra. Bring a beach towel to enjoy music from the sand and sea including Moana, Teen Beach Movie, and more!