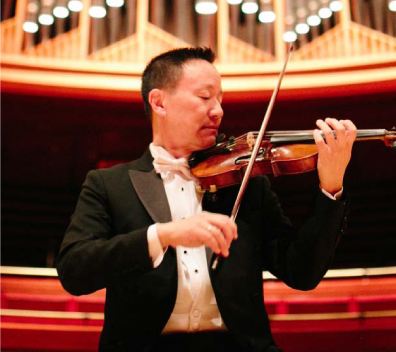 40TH ANNIVERSARY SEASON – OPENING NIGHT!
Guest Artist: David Kim, violin
Héctor Guzmán, Conductor
SEP 17, 2022 • 8 PM | EISEMANN CENTER
The season opener showcases the world premiere of a violin concerto by Héctor Guzmán's dear friend and local composer, the late Jack Waldenmaier. This special piece will be performed by David Kim, Concertmaster of the Philadelphia Orchestra and Héctor's friend for over 20 years. Together, they have performed all over the world. The Plano Symphony's Opening Night will also feature Gershwin's Cuban Overture, Tchaikovsky's Capriccio Italien, Op.45, and the gorgeous Romeo and Juliet Fantasy Overture.